2021 was another crazy year! Maybe not quite as crazy as 2020 but it had it's moments. However, in 2021 I learned to be content with what I had and where I was and to enjoy the little things. I missed traveling so much but looking back, I think I needed a year in one place to face myself. I think it changed me in some ways and for that I am grateful.
I encourage you to find your highlights of the past year. As we start the new year, it's important to start off on a good foot haha!
I was able to spend more time with my parents and youngest sister this year. My sister and I started a tradition of Sunday night takeout and movies. Occasionally we would make our own food, but most of the time we ordered pizza, pad thai, or whatever other food we felt like. We went on lots of shopping trips together as well as mini road trips to Moncton to see our other sister. I will always treasure the memories we made together!
I also got to spend lots of time with my other sister and my niece. I was able to cook, clean and babysit for her as well as taking her to appointments, shopping, and out on little adventures. It was so amazing to watch as my niece grew to recognize me and get excited when I'd come over. I am so thankful I was home to be a part of her life.
I also got to cook some meals for my parents and the little trips I took to visit my sister and her boyfriend in Moncton were fun.
And I did get to travel! I made a trip to Alberta/BC to see my brother and that was so incredible! (More on that below and also I'll be sharing a blog post about it later!)
And now I'm going to share highlights from each month! Please drop a comment to share with me something you learned in 2021, a travel moment, or a highlight!
January 2021
January I started out strong, making and creating recipes for my blog. The city where I live opened our first ever "All You Can Eat Japanese Buffet"! I got to go with a good friend of mine and absolutely loved it! My sister had also moved to her own apartment which was closer to me so I got to spend lots of time with her and my niece.
February 2021
The second month of 2021, I started my braces process with a consultation and a mold of my teeth. I learned how to make sourdough at work as well as experimenting with some recipes at home. Checking an item off my bucket list, I went snow shoeing for the first time!
March 2021
March was an exciting month for me as I signed a lease for my first ever apartment! The story of how I got my apartment is pretty cool, ask me about it sometime. I also cut my hair and made a pretty nice charcuterie board if I do say so myself.
April 2021
The fourth month of 2021, I moved into my new place and bought myself my first home items. I bought a couch and chair set, kitchen utensils, and other exciting things!
Having my own place is amazing! I love the freedom of being able to cook and bake whenever I want. And now, when I go on a trip or away for a few days, I am actually excited to come back because I have a "home". And even though I am renting, it does feel like home and I am so grateful for this blessing in my life. I also love being able to invite people over and share my place with them and even cook for them!
In the blogging world, I wrote my first ever guest post and I was happy with the way it turned out.
May 2021
I made my first loaf of sourdough at home which turned out really well! My sister and I connected with an older couple and went to visit them a few times. May was also the month I got my expander and braces process started.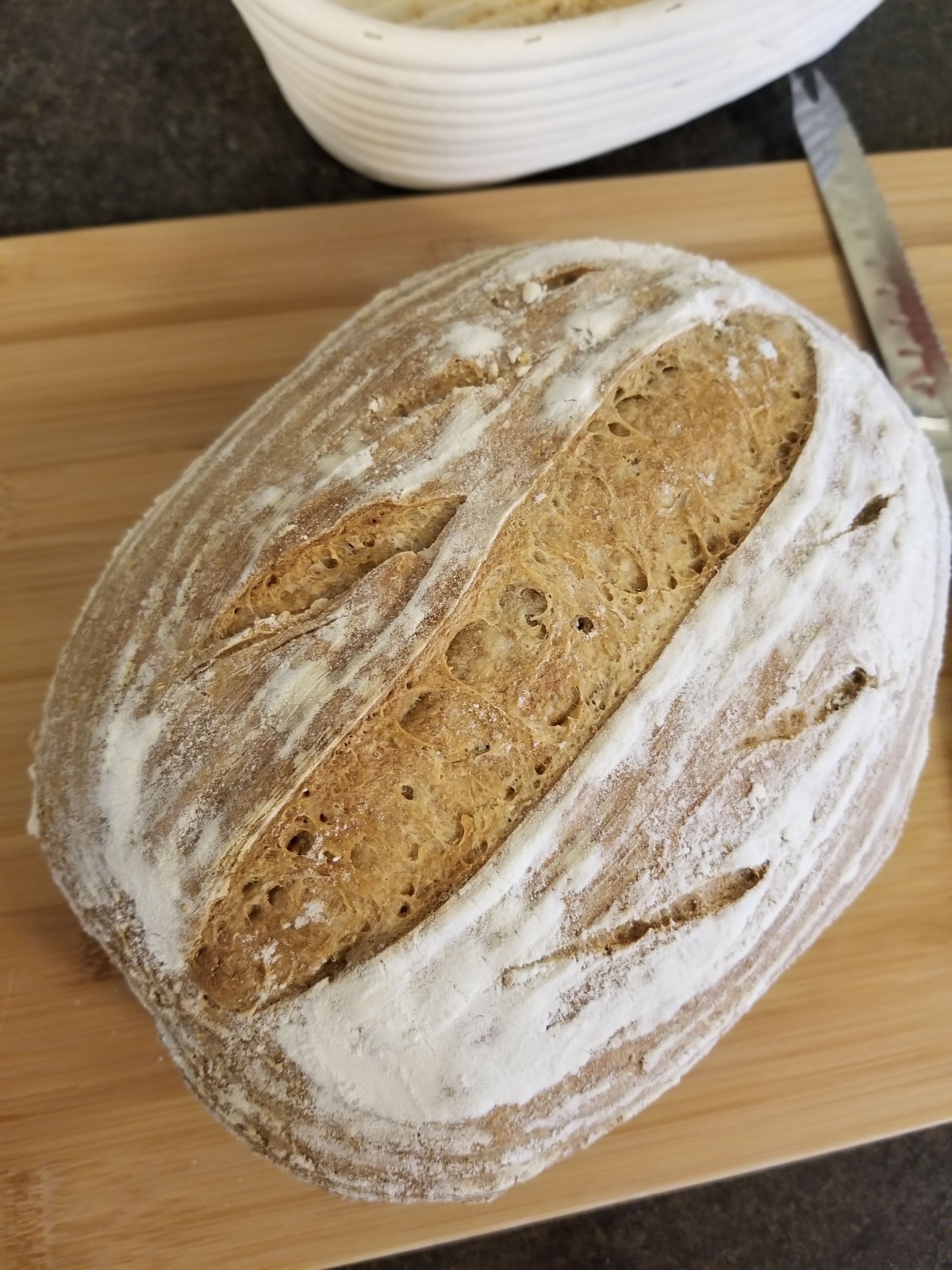 June 2021
Summer 2021 was a busy, fun one! In June my sister and I went to a tulip field which was also on my bucket list. It was such a fun experience and we took lots of photos. We also went to a restaurant we had never been to. It was a rooftop location in downtown, and they had some of the best pizza I've ever had! I definitely want to go back next summer.
Another big thing for me that month was I did some big shopping sprees for myself. For anyone who knows me, I find it hard to shop for myself or treat myself. So the fact that I bought some new clothes, some beauty items, and some things I'd been wanting for awhile, is a good reason this should be a highlight!
July 2021
July was a month of reuniting and family time. It had been over a year since I'd last seen my brother and over six months since I'd seen my sister. My sister came home once for a weekend and then a week later, our entire family was together for 4 whole days!

Those days were filled with ice cream, food, fun, laughs, games, and adventures. It was the perfect halfway point to 2021! We also got to go to a lavender field and pick fresh lavender which was another bucket list item.
August 2021
August was filled with beach days, super busy work days, a solo beach day, Moncton trips to see my sister, and house sitting for a friend.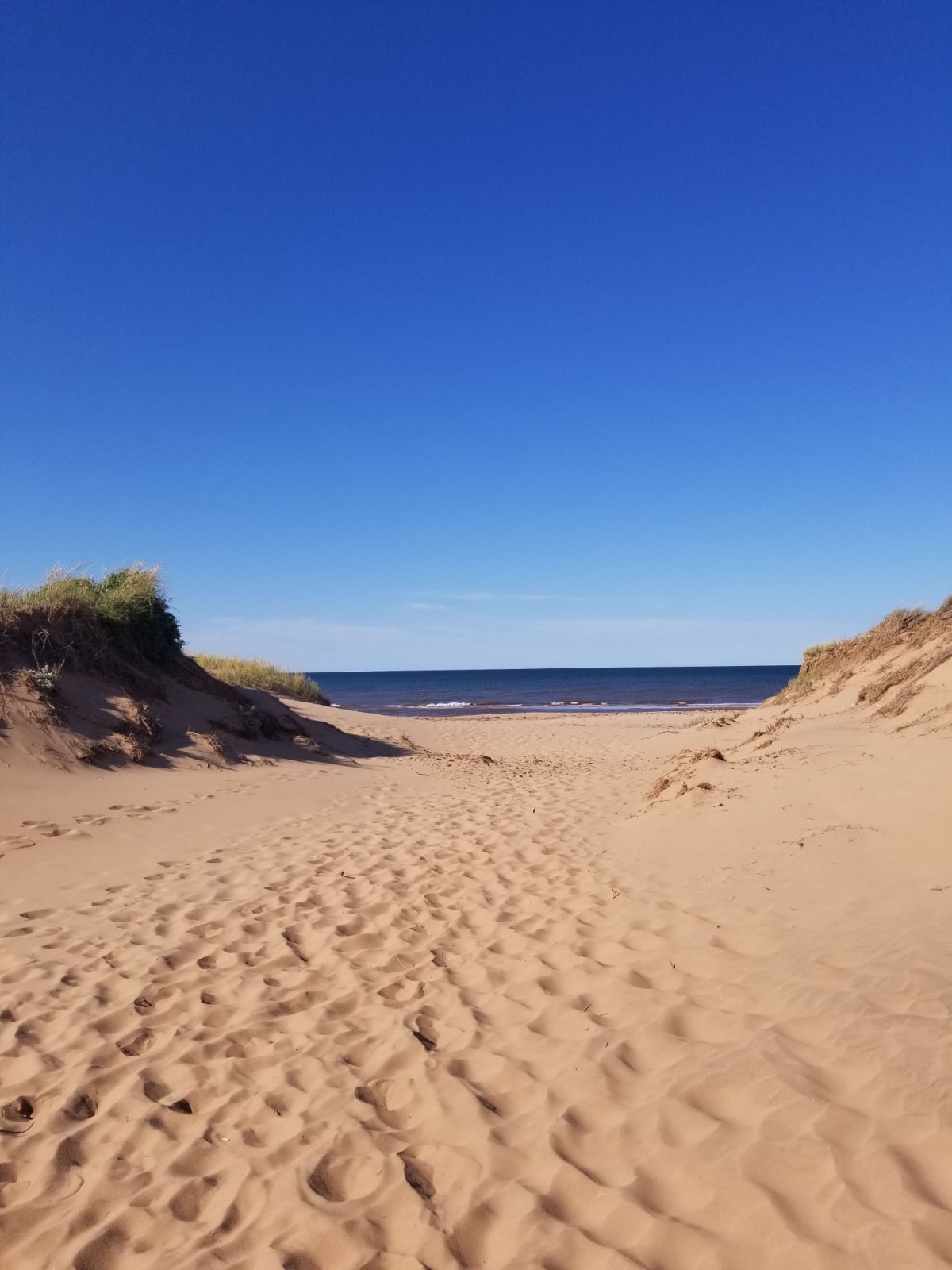 September 2021
My brother was able to come home again and my siblings and I tried a Korean BBQ place that was delicious! I checked off another bucket list item by visiting a new beach with a friend. I also tried a fun tea place with my Mom that was on my bucket list and had a dinner birthday date with my sister.
October 2021
My sister and I went on a road trip with the older couple we had connected with in May and got to pick wild apples, drink water from a fresh spring, and travel around the Island. Our aunt and uncle came to visit from Ontario and we had fun shopping, eating, and talking with them. They were able to stay with me in my new place which I loved! I have always appreciated family but this year I have learned to appreciate it even more if that's possible.
November 2021
My highlight in November 2021 was my first flight in over a year! My last trip in 2020 had been to Kansas and my last flight was in July 2020 when I flew home. So I was pretty excited to be not only flying to see my brother, but to be traveling to a province I'd never been to.
I absolutely loved Alberta! The mountains were beautiful, lots of hikes, and so much to explore. I got to reconnect with old friends and meet new friends on this trip, two of the things I love about traveling!
Read all about my trip in my blog post My First Time Visiting Alberta and British Columbia!
I also started taking a photography course for food blogging which totally changed my blogging game!
December 2021
In December I was still visiting my brother. We were able to make a trip to British Columbia, visit old friends, and go out to a Korean restaurant for my birthday with friends. On this trip, I also visited my first UNESCO World Heritage Sites:
Writing on Stone
Waterton Glacier International Peace Park
Head Smashed in Buffalo Jump
Canadian Rocky Mountain Parks (Banff)
All in all, 2021 was a great year! 2022 is here and I'm hopeful and excited for what it will bring. There are some big blogging goals, booked travel plans, travel plans in the planning, meals to be cooked, books to be read, places to explore, people to meet, and most of all, dreams to dream. Here's to 2022 and making it an amazing one!